R Desmond Services

|Your Financing Advocate
Our Healthcare Funding Services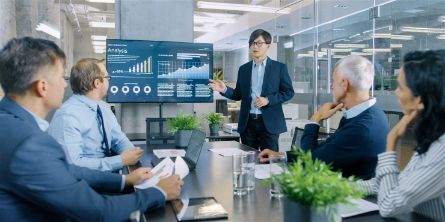 our provider
Our funding source has over 25 years industry experience assessing businesses needs and delivering the best solutions to help you achieve your goals.
Our funding solutions can help any healthcare provider that bills private insurance companies for medical services and needs to get paid sooner. Some examples are listed below and if you have any questions on whether your organization qualifies for our funding solutions, please contact us to discuss further. 
Medical offices 

Imaging centers

Clinics

Urgent Care Center 

Hospitals 

Medical staffing agencies 

Nursing providers 

Long-term care facilities 

Durable medical equipment providers

Rehab facilities 

Surgery facilities 

Diagnostic centers

Nursing homes

Pharmacies Hospices



funding is non-recourse and off balance sheet
No debt is added to you balance sheet and there are no monthly payments to worry about. Improves your cash flow. Allows you to meet your financial obligations, or expand and grow your healthcare services. Flexible funding options. Customize your requirements to meet your needs, such as how much funding you require and when you need it. Provides a steady and predictable source of revenue to support short-term and long-term objectives. We are not bankers and our underwriting focus is on the insurance company, therefore we have fewer requirements of you.
We purchase your private‐payer medical insurance claims to advance the funds you need. Once we have been paid the amount of our advance by the insurance company, we reassign the account to you so that you can continue to collect any patient‐pay amounts remaining on the account, which you retain as your funds. We have a funding solution for most medical providers, regardless of size, and we can work with you if you are experiencing financial challenges. With the financial and economic challenges you face as a healthcare provider, could you use a flexible, low cost and debt-free solution that provides unlimited capital with no direct out-of-pocket expense?
Why our provider is different
Our focus is singular, providing solutions to the North American healthcare industry only 

We offer three unique programs to improve your revenue cycle management 

We are a direct source of millions of dollars in private and institutional funds 

We offer very competitive rates to all of our clients Multi language capability 

We can provide funding even if you are reorganizing or undergoing bankruptcy
R Desmond Financial Services LLC dba R Desmond Services is a consultancy and advisory firm headquartered in St. Petersburg, FL. The operator of this website in NOT a lender, does not make offers for loans, and does not broker online loans to lenders or lending partners. Customers who arrive at www.rdesfinancial.com are paired with a lender or lending partner and redirected only to lenders or lending partners that offer business loan products.

© 2016 - 2023 R Desmond Financial Services LLC. All rights reserved.